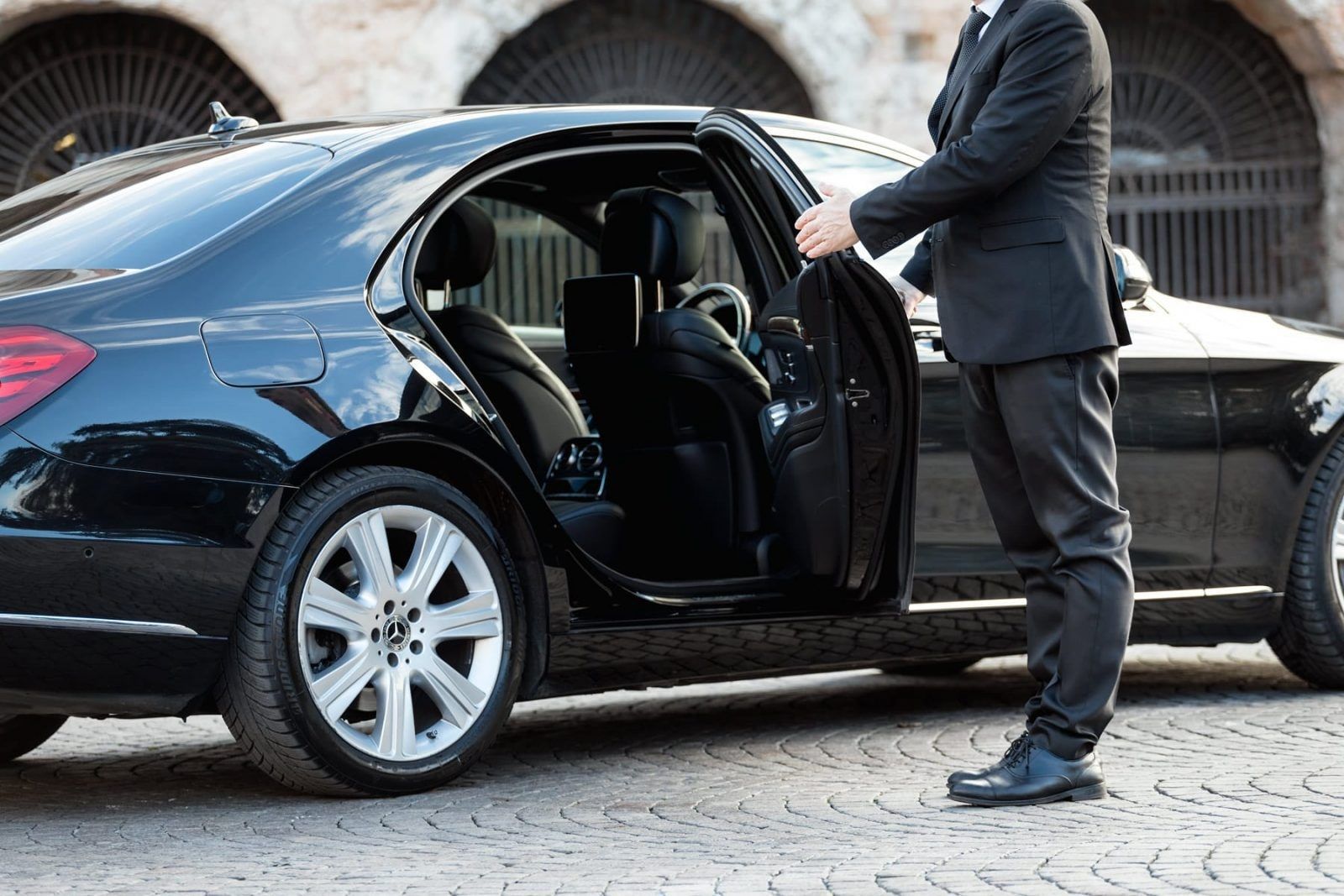 Flat Rates To and From Pearson Airport
Flat Rates
Pearson Airport Limo Service offers consistent and competitive flat rates in the market. Unlike other companies, our rates remain fixed and do not fluctuate. The flat rates listed below are designed to provide customers with transparency and ease of planning. These rates are determined based on the time and distance of your destination. By adhering to flat rates, we ensure our clients receive fair and predictable pricing. Additionally, we provide explanations for the variations in rates for different pick-up and drop-off locations.
Pearson Airport Limousine Service additional charges and fees
13% HST (Ontario tax) will be added to all charges

$15 extra for prearranged Airport pickup (Lincoln sedan and SUV)

$30 extra for prearranged Airport Pickup Stretch Limousine or Van

$15 extra for en-route stop for Lincoln sedan

$20 extra for every 15 minutes of waiting time (first 15 minutes free)

$25 extra for an en-route stop for SUV and Van

$30 extra for the en-route stop for Stretch Limousine or Stretch SUV

$75 extra for Meet & Greet service

$Additional Fee Charged for use of Toll Highway 407

$All prepaid reservations subject to 15% Driver Gratuity
Pearson Airport Limo cancellation policy
24 hour's notice prior to pick-up time is required or 100% cancellation fee will apply

1No-shows will be charged in full
Location
Luxury Sedan
Luxury SUV
Sprinter Van
Stretch Limo

(max 3 People)

(max 6 People)

(max 14 People)

(max 16 People)

Aberfoyle

$122
$149
$450
$650

Acton

$125
$160
$525
$690

Ajax

$105
$160
$550
$675

Aldershot

$119
$165
$590
$695

Alliston

$169
$195
$750
$795

Ancaster

$135
$165
$520
$695

Angus

$223
$249
$695
$750

Aurora

$120
$159
$675
$715

Bancroft

$495
$575
$950
$1,100

Barrie

$195
$245
$753
$825

Beamsville

$190
$235
$715
$795

Belleville

$395
$453
$850
$945

Beeton

$149
$183
$650
$795

Beaches Area

$85
$110
$495
$545

Bolton

$90
$115
$475
$515

Bowmanville

$165
$190
$595
$650

Bracebridge

$395
$425
$750
$895

Bradford

$139
$165
$570
$695

Brampton

$80
$110
$550
$675

Brantford

$195
$235
$675
$790

Brighton

$365
$425
$775
$850

Brockville

$750
$825
$995
$1,200

Brooklin

$143
$179
$690
$753

Brougham

$129
$148
$595
$765

Buffalo

$475
$550
$995
$1,400

Burlington

$95
$125
$550
$745

Burford

$245
$275
$725
$895

Caledon

$95
$132
$590
$679

Caledonia

$185
$225
$525
$670

Cambridge

$145
$173
$675
$750

Campbellville

$110
$135
$595
$695

Chatham-Kent

$595
$650
$995
$1,200

Chatham-Kent

$595
$650
$995
$1,200

Clarington

$225
$265
$695
$825

Cobourg

$290
$350
$785
$950

Collingwood

$239
$267
$695
$825

Concord

$85
$110
$520
$695

Courtice

$173
$215
$590
$750

Detroit

$995
$1,200
$1,400
$1,750

Dundas

$135
$165
$550
$753

East York

$85
$110
$525
$695

Etobicoke

$75
$105
$425
$595

Flamborough

$153
$185
$579
$625

Fort Erie

$239
$256
$729
$850

George town

$90
$125
$495
$595

Goodwood

$139
$169
$550
$685

Gravenhurst

$329
$395
$753
$890

Grimbsby

$135
$165
$523
$650

Guelph

$135
$165
$690
$725

Hamilton

$125
$159
$495
$695

Hespler

$149
$178
$559
$710

Horseshoe Valley

$229
$257
$695
$850

Huntsville

$429
$475
$865
$995

Ingersoll

$279
$325
$759
$859

Jackson Point

$193
$225
$725
$830

Keswick

$169
$193
$695
$795

Kilbride

$115
$145
$590
$698

King City

$95
$125
$650
$795

Kingston

$545
$595
$895
$995

Kitchener

$185
$225
$795
$890

London

$349
$395
$850
$995

Maple

$85
$110
$590
$695

Markham

$95
$135
$590
$750

Milton

$85
$110
$475
$650

Mississauga

$75
$110
$493
$595

Mohawk Raceway

$110
$135
$575
$693

Montreal

$1,250
$1,395
$1,700
$1,990

Napanee

$535
$625
$993
$1,200

New Castle

$195
$225
$790
$895

New Market

$129
$165
$695
$780

Niagra Falls

$225
$245
$750
$900

North York

$85
$110
$490
$650

Oakville

$85
$115
$550
$750

Orangeville

$135
$167
$695
$820

Orillia

$263
$310
$850
$963

Orono

$210
$245
$725
$890

Oshawa

$135
$175
$690
$750

Ottawa

$995
$1,200
$1,550
$1,850

Owen Sound

$349
$395
$850
$995

Palgrave

$110
$143
$595
$692

Parry Sound

$493
$540
$950
$1,200

Paris

$249
$283
$750
$895

Peterborough

$290
$325
$850
$995

Pickering

$105
$135
$650
$785

Port Colborne

$293
$345
$795
$985

Port Dover

$263
$297
$750
$890

Port Hope

$260
$290
$745
$865

Richmond Hill

$95
$110
$590
$695

Rockwood

$135
$173
$625
$764

Rosedale

$85
$110
$575
$695

Sarnia

$465
$535
$795
$986

Scarborough

$85
$110
$550
$695

Scugog

$215
$259
$750
$895

Simcoe

$295
$335
$850
$995

St. Catharines

$195
$235
$750
$895

Stoney Creek

$135
$165
$595
$750

Stouffville

$145
$179
$625
$795

Thornhill

$85
$110
$550
$725

Trenton

$395
$450
$850
$995

Toronto Metro Area

$85
$110
$475
$595

Toronto Airport Hotel Area

$75
$95
$450
$550

Unionville

$95
$125
$475
$550

Uxbridge

$193
$245
$650
$850

Vaughan

$85
$110
$550
$650

Victoria

$95
$125
$625
$895

Vineland

$195
$225
$750
$925

Wasaga Beach

$265
$325
$850
$995

Waterdown

$110
$150
$750
$825

Waterloo

$175
$225
$850
$995

Welland

$269
$325
$695
$895

Whitby

$125
$165
$590
$695

Windsor

$750
$850
$995
$1,200

Woodbridge

$85
$110
$650
$725

Woodstock

$245
$273
$850
$995
PEARSON AIRPORT PICK-UP PROCEDURES:
Clear Customs

Pick-up Luggage

Go to the Commissionaire at the pre-arranged stand. Ask him to call Pearson Airport Limo from the compound. Your limousine will arrive in 2 minutes
TORONTO PEARSON AIRPORT PRE-ARRANGED STANDS:
Terminal 1 – Door "A"
Terminal 3 – POST "7"
If the commissionaire notifies you that there is no reservation under your name, please contact our office at +1 888-322-1119 or +1 289-293-2111. Pearson Airport Limo monitors every reservation, and we kindly request that you get in touch with us in case your trip gets canceled to prevent any no-show or late cancellation fees.